Technical translation is in great demand in the translation market. This is especially fair for Russian-to-Kazakh and English-to-Kazakh translations. Any kind of equipment or machinery manufactured in our country or imported from abroad should have manual and documentation translated into Kazakh. Accuracy in translation of technical documentation has an important role for adequate maintenance and operation of virtually all the equipment operated in our country.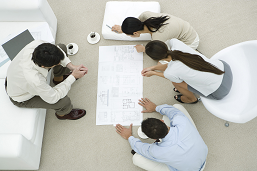 A translator usually bears special responsibility when dealing with documents and information related to such type of translation as technical one. Proper operation of machinery, devices and other equipment as well as their service life may depend on the accuracy of the translation of technical manuals, specifications and other accompanying documents. A simple, easy to understand and easily readable language used for translation of different manuals for household appliances is also an important requirement to technical translation.
Translation company Alliance Translation Services provides technical translation of a wide range of documents, including translation of documentation for medical equipment (or medical translation), description of process flows, appliances and units, devices and instruments, electronics, etc.