Medical translation represents one of the most complex and accountable types of translation that requires a translator to be mindful and competent since it implies work with literature and texts directly related to health and life of human.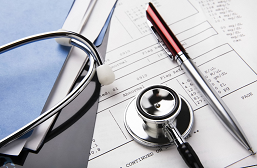 Such texts are classified as specialized translations, where almost all information to translate is extremely important. Our translation agency puts special requirements to confidentiality, accurate translation of precision information and consistency of terms used.
It is difficult to overestimate importance of medical translation. One hardly needs any explanation confirming that not so much reputation of a customer, but human health and sometimes even life itself depend on skills and experience of a translator. Our translation agency understands high responsibility. Bearing this in mind, medical documents are translated primarily by medical experts, PhD in Medicine and associate professors having excellent knowledge of a foreign language required. Medical translations are proofread and verified by our local editors compulsorily and native speakers upon request.