Alliance Translation Services is pleased to offer translation of a wide range of legal documents, including minutes, statutory regulations, various constituent documents and charters as well as other legal translations: laws, standards, research papers, business documents, business correspondence and general documents.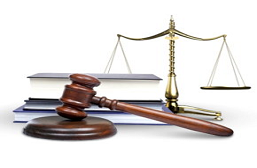 Every official action between parties to a contract (signing of a supply contract or a preliminary cooperation agreement) is preceded by relevant agreements, which should be in compliance with all regulations and laws. There is no need to stress that translation of legal documents is an integral part of this process.
Performing this type of translation one should pay particular attention to specific definitions, abbreviations and professional terminology. There shouldn't be trifles in performing legal translation. As practice shows, a translator not familiar with the law is unlikely to perform legal translation with high quality and to the extent required by this field. A professional translator should not only speak foreign language well, but also understand and know legal terms, be able to see details and keep style of the document. Alliance Translation Services employs only legal professionals with extensive experience for translation of such documents. In addition to their language education, our translators have a degree in law and have translation experience of over 5 years.