It is not an easy task to choose a reliable translation company. Especially if you have a document requiring urgent translation. In such cases, you start looking for a translation agency and firstly in the Internet. What principles you should be guided by to select a service provider who will not make you regret the choice made. Let us do it together step by step.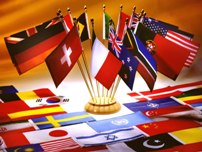 1) Ethics. How to start our search? Most likely we should start with a list of potential service providers – translation companies. Using the Internet we found first 5-10 companies and started calling. The first thing you should note is politeness. Professional translation agency keeps smiling to its customers from a very doorway. Judging by phone conversation with the company's manager it is already possible to understand whether the translation company will take your order seriously. Please note whether the manager tries to specify your desires, requirements, criteria, whether he gives detailed answers or just uniquely responds to your questions and don't give even the most basic advice on your order. Tired and unhappy manager should already be a signal that you are unwanted customer, and your order will be one of the many... If the manager answered all your questions without hesitation, announced all the prices freely (managers are often confused when a customer asks about prices), explained the order evaluation criteria and offered to estimate your translation cost free of charge, then this translation company is worth one good mark.
2) Quality Check. Let's continue! How can we check the translation quality? A professional translation agency will always do for you a trial translation of one page totally free of charge. First of all, this means that the agency is confident in the quality of its services. Moreover, despite the fact that the translation business is a market where product is not subject to return, you can secure yourself and conclude a contract with the translation agency, which will specify all penalties and compensation payable in case of unsatisfactory work. Of course, there is no any agency which can provide a 100% refund as the cost of services covers not only work of translators and editors. In any case, the contract will give you more confidence that the service will be of good quality. It's not the last criterion based on which one can make decision on whether to cooperate with the agency or not.
3) Cost of Services. The next thing we would like to mention is a price. Translation services are very expensive, not every company can pay for translation of a large number of pages. We even don't mention a private person. But one should still bear in mind that professional services can not be cheap. Choosing a translation agency with the lowest prices, you will definitely regret the choice made, because such agency may employ students or inceptive translators or does not include work of an editor in the cost of services (so-called rough translation for a brief look through a document). If you want a really good, high-quality translation, do not be afraid to overpay. You will be sure you have got exactly what you ordered! Not all translation agencies recognize that they don't employ editors to proofread translations. Only a few agencies will tell you that the price does not include editing and the service must be ordered separately. As a rule, translation companies in Kazakhstan don't post information about types of translation and their cost on their websites. For example, we are talking about a rough translation, which will cost much cheaper, or a translation for further publication, when the translation process involves not only a professional translator, but an editor and perhaps a specialist, who is familiar with the translation topic.
4) Deadline. Perhaps this point is entirely dependent on a customer. Please find appropriate translation company beforehand so that translators could have enough time to do their job perfectly. A customer himself should understand and realize that 200 pages can not be translated in two days with a proper quality. Firstly, the translation process takes time. Secondly, proofreading by an editor takes time too. An editor should check the translated document not only for grammar and spelling mistakes, but also harmonize terminology, achieve stylistic unity of the entire document. This is a very extensive and complex work. One should not forget about this fact. When a customer requires translating 40-50 pages by tomorrow morning, he will most likely overpay for urgency and finally receive a rough translation. At the same time, no one can guarantee high quality given such an extensive scope of work.
5) Letters of Recommendation. A common person, who is not familiar with the language business, first pays attention to letters of recommendation. Let's think whether it is difficult now to receive all of these letters from customers? Of course, it is not. Therefore, the last thing you need to pay attention to is letters of recommendation. Of course, several letters inspire confidence. But when choosing a reliable and professional translation agency one should not pay much attention to this aspect.
Of course, this is just the most basic criteria which you can use when choosing a translation company in Almaty.
You should always remember:
✓ if you place a large order (over 100 pages), you already have the right to order a trial translation of one page free of charge to check translation quality.
✓ a price of 700 tenge per 1 page of translation into European languages should already cause concern.
✓ rudeness and discontent of a manager is not acceptable.
✓ translation of 50 pages per day is impossible.

Our team is happy to help you and answer all your questions!