One would think nowadays every second person speaks English fluently. Moreover, many argue they have a good command of language to translate their research papers, essays and other materials from the Russian language into the English language through their individual effort. At the same time, there are a variety of examples when native speakers are confused when reading translations of self-trained translators.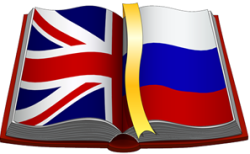 In fact, it is not enough to speak colloquial English to perform a high-quality translation both from English into Russian and from Russian into English. Let the professionals do their job!
Our translation company puts strict requirements to job applicants when recruiting translators from a variety of specialists provided by the labor market today. Every day we receive dozens of CVs from translators 'with extensive experience', who even warrant a high-quality translation. However, practice shows it is very difficult to find good professionals. It's really hard work to test and select highly qualified translators for permanent cooperation.
If texts can be translated from English into Russian by local translators, so documents that require translation from Russian into English need translation or editing by a native speaker. This service is also provided by our company.
The English-Russian translation prevails over other orders placed for our translation company. Every day we translate tens and hundreds of pages from English into Russian (agreements between foreign partners, advertising materials, marketing research papers, instructions, etc.).
We provide substantial discounts for the English-Russian orders. You can get more information and consultation by calling us or looking through our prices.