Economic translation includes accounting and financial records, investment and account statements, different economic and financial reports. In addition to the above-mentioned, this type of translation covers translation of stocks and securities, tax returns and business documents.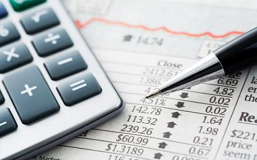 Excellent knowledge and understanding of terms is a mandatory condition for high-quality translation. Moreover, a translator should know document management standards used in a particular country or region. Particular attention should be paid to numbers and dates in economic documents. A translator should specify all data without misprint and literal errors as even a slight departure from the original document can cause financial damage or other unpleasant consequences. Our translation company employs competent, well-trained and experienced professionals for doing economic translation!
Economic reports and studies are translated by experts with specific knowledge in this area. Proven professionals, who also possess necessary technical knowledge and terminology, are entrusted with this type of translation.
Alliance Translation Services, a translation company operating in Almaty, is ready to translate for you reports of any complexity (macro and micro-economic and financial reports), marketing researches and easily can translate advertising deliveries, various contracts, constituent documents, business correspondence, business plans and other documents into world's many languages necessary for the successful development of your business.