Translation agency Alliance Translation Services offers notary services to its corporate customers and individuals for various types of translations (notarial certification of translator's signature). The notarial certification is most often required for documents as follows: passports, diplomas, certificates, balance sheets, constituent documents, powers of attorney.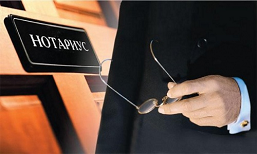 One should know that translations are certified by a notary in two stages:
• First, it is necessary to translate documents required for their further attestation by a notary;
• Then the notary certifies the translated document accordingly and only then the notarized document is delivered to a customer.
Our customers have no need to personally visit a notary. We undertake all the fuss and bother associated with notary services! You will be delivered a notarized document in the shortest possible time.
Do not entrust your documents for notary certification of translations to unknown translators or notaries. Only certified translator can make notarized translations into English or Russian languages with proper quality.
Few people know that a notary himself is not entitled to certify translated documents without special foreign language education. As a rule, a notary can only confirm qualification of a translator working with such documents. So our translation agency is permanently working with a number of notaries ready to confirm qualification of our translators.
Notarized translation should be accurate and correct grammatically and stylistically. Please be careful and choose a professional translation agency so that you have no troubles with the competent authorities and your documents could be successfully accepted.